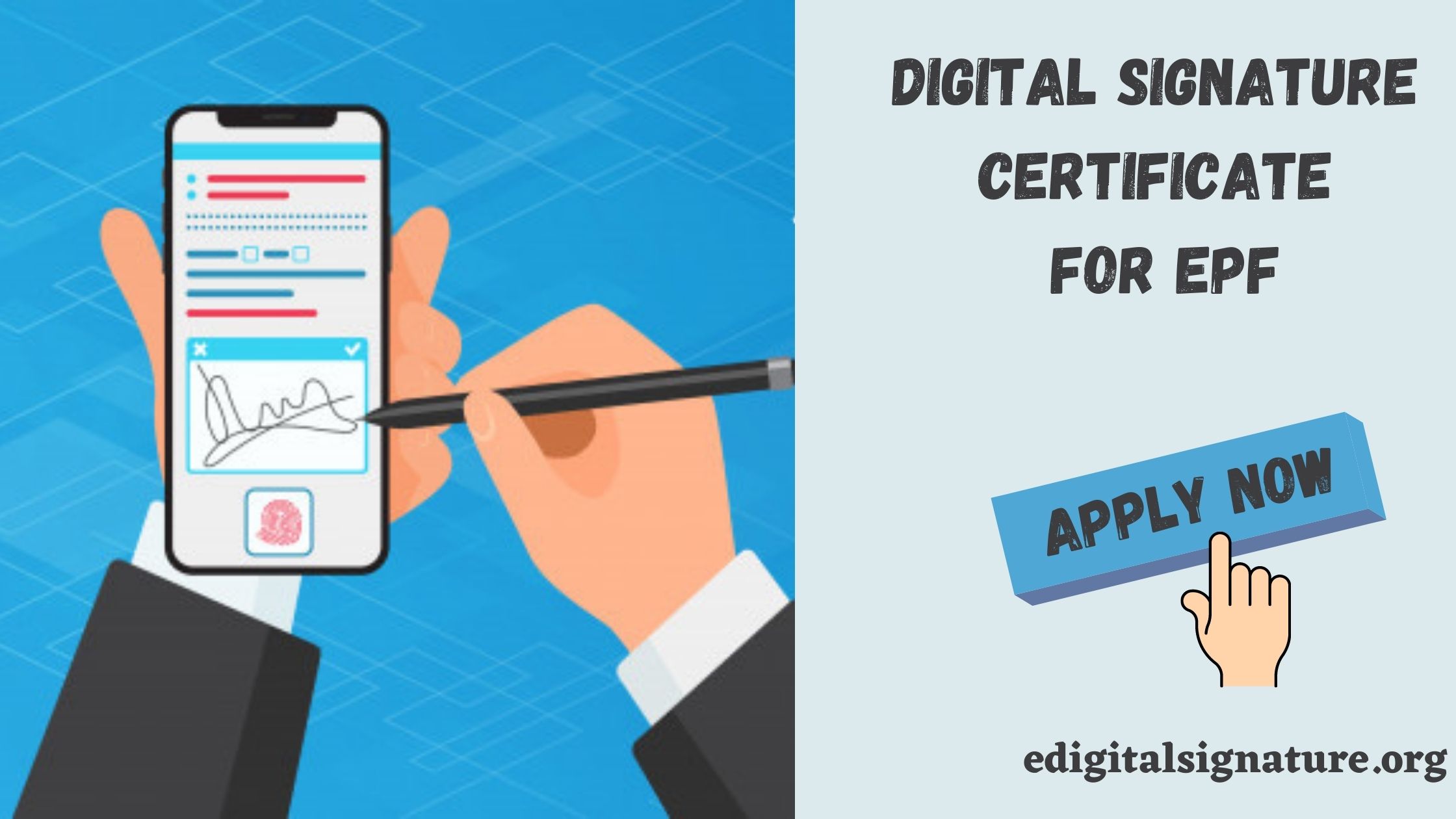 Digital Signature Certificate for EPF
Are you an employer who would like to submit your employee's PF transfer application online? Then you are at the right place. In this article we will discuss the Digital Signature Certificate for EPF.
Why to choose EPFO Digital Signature Certificate?
EPFO has started a new system to ease the online submission of transfer claims by Members. The EPFO has initiated transfer requests online for a Class 3 digital signature certificate. The transfer process is now transparent and more efficient. Through a present or previous employer members can now easily submit their claim. The portal allows you to view, verify, correct, approve and submit the requests online. At least one approved/authorized individual from the association that cooperates with the EPFO should have a valid DSC for online submissions.
Class 3 Digital Signature Certificates allow online submission of an employee's PF Transfer Request Form. DSC helps to make your work more easier, convenient, and cost and time saving in handling their employee PF transfer claim forms. Using digital signature certificates, now the authorized signatories of employers can digitally sign and submit the form online in Employer Online Transfer Claim Portal.
Click here to get your
Digital Signature Certificate.
Benefits Of Using Class 3 DSC for EPFO
The EPFO asked employers who wanted to make an online claim to register their exclusive CSDs on the portal. A Class 3 DSC issued by a licensed Certifying Authority (CA) meets your objective to register on the EPFO portal. The candidate can utilize their Aadhaar or Pan Card to acquire their paperless Digital Signature Certificate online at the comfort of their home. Paperless Class 3 DSC for EPFO makes your work simpler, quicker, and cost-effective in handling the employee Provident Fund transfer process.
How to Apply for a Class 3 DSC?
Get the class 3 digital signature certificate by completing these simple and easy steps:
Step 1:
First visit our
digital signature portal.
Step 2:
Now select the class, certificate, and user type.
Step 3:
Select the validity period i.e 1 or 2 years.
Step 4:
Now fill all the details correctly in the form and make an online payment for your application.
Step 5:
After all the process over you will get your digital signature certificate at your registered email address.
Why choose edigitalsignature.org?
E-digitalsignature.org
provides numerous digital signature services, such as Class 3 and DGFT online registration, making it easier for individuals to access them. We have a group of qualified consultants to assist you in obtaining the digital certificate as needed.
All you have to do is complete the online form on our website and in your first step, we will help you obtain an e-digital certificate online.
For queries you can check our DSC FAQ page or else you can reach us at edigitalsignature.org and we will call you back shortly.