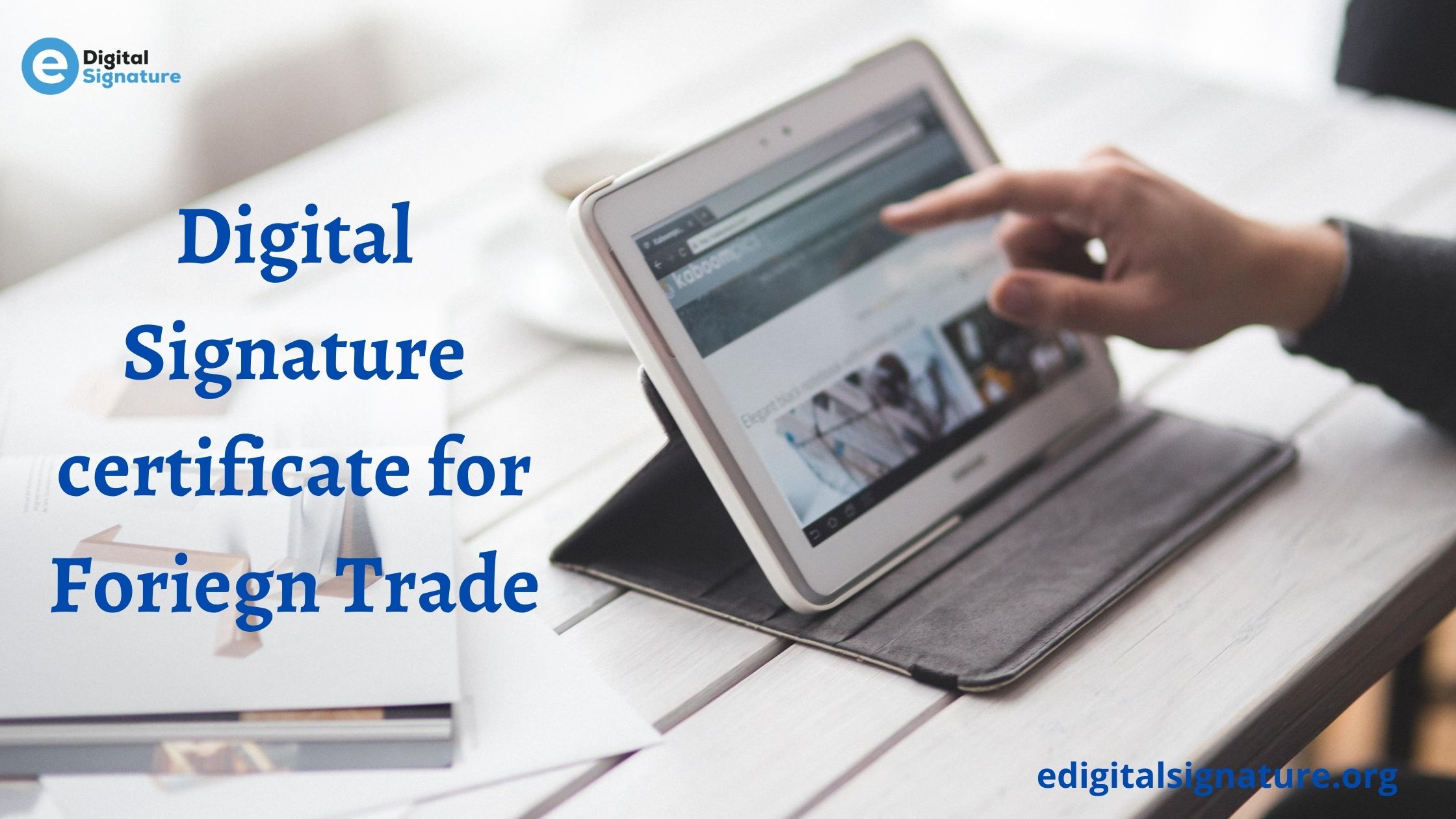 Digital Signature Certificate for Foreign Trade - DGFT
Digital signature certificates for Foreign Trade (DGFT) can be used by importer and exporter organizations to ensure the authentication of the document. A digital signature certificate can be used to sign the License application form online electronically by securely log on to the DGFT Online License Filing Application. This helps the user to keep their online transaction secured and ensure the users that the data cannot be viewed or altered by any unauthorized person.

DGFT can prevent any fraudulent practices easily by using class 3 Digital Signature Certificate for Foreign Trade. It will also improve on response time taken while applying for a license with Directorate General of Foreign Trade (DGFT).
Which type of Digital Signature certificate for Foriegn Trade (DGFT) ?
A Class 3 Digital Signature certificate is required for any organization seeking an import or an export license that needs to be registered in the name of one organisations authorised representative to represent the organisation. Since a Digital Signature Certificate is recognised by the legal system, all documents submitted using a DSC is considered similar to that of the physically signed documents. We also attract the benefits endowed upon them through the Indian Information Technology Act 2000.

Digital signature certificate for Foreign Trade gets issued once the task of confirming the sender's recognition, legitimacy of documents are confirmed. Apart from this, DGFT portal offers facility of online application submissions in order to decrease up to 50% in license fee for all the companies which are EXIM based. By filling the entire bills through a Digital signature certificate the companies can stop fraudulent. It is recognised as on the same level of physically signed documents.


Documents Required for Digital Signature Certificate Foreign Trade
Digital Digital Signature Certificate for Foreign Tradeis issued only by providing these document :-

Process to Apply For Digital Signature Certificate Foreign Trade
Edigitalsignature.org
offers a digital signature for foreign trade at a reasonable price in India. You only need to submit the digital signature application form along with the required document in order to obtain the DGFT Digital Signature Certificate for Foreign Trade at edigitalsignature.org. So, hurry up and don't waste your time and buy the digital signature from our website.